Kids' adidas x LEGO Collection
[9]
Play is powerful. Kids' LEGO® clothes and shoes from adidas pair sporty designs with vibrant colors and prints to inspire creativity and imagination.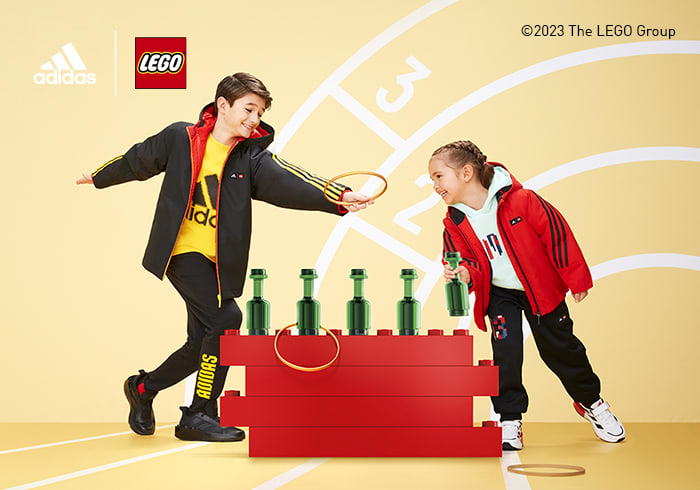 Imagine your world
Bold colours and cosy layers wrapped up in LEGO® designs inspire a bright world of fun. A collection for all ages, designed to spark endless imagination and creativity . Style the play your way from top to toe with this new collection of endless possibilities.
Our clothing and shoe categories
adidas LEGO® Kids' Clothes & Shoes
Whether you have a future athlete or a professional playground star, you can find what you need to match their endless energy with LEGO® kids' clothes to shoes. Keep their big dreams alive with thoughtfully designed gear made to match their unique, upbeat energy. From LEGO® tees, tanks and shorts for hot days, to hoodies and jackets when the weather starts to cool down, they'll be covered all year round. Look for fun graphics, brick-inspired designs and playful details that add a little magic to their everyday look. You can count on classic style reimagined for a new generation to help them with their evolving style and fashion sense. Complete the look with their favorite LEGO® accessories for the ultimate carefree vibe. Shop adidas for kids' LEGO® clothes and shoes to give them the gear to play all day.